Glasses, Contact Lenses and Treatment in Manhattan Beach, CA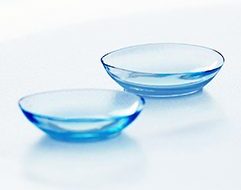 Make your vision a top priority. If you're shy of 20/20 vision or have issues with eye strain, schedule an appointment with Manhattan Eye Optometry for glasses, contact lenses or individualized treatment in Manhattan Beach, CA.
Our dependable practice, led by Dr. Gary M. Lazarus, provides general exams for adults, seniors, and children 4 years of age and older. Once we assess your vision and ocular health needs, we'll make sure you get the glasses or contact lenses you need to preserve your vision.
Examinations
Whether you have 20/20 vision or are living with astigmatism, we tailor examinations to ensure the condition of your eyes is fully observed, with any anomalies noted. Our examinations unlock a world of possibilities for you concerning glasses or contact lenses, and we can help you get the options that are comfortable for you and optimal for your vision. We also offer:
Consultations for prevention of macular degeneration using antioxidant nutraceutical supplements such as Lutein, Zeaxanthin and Meso-Zeaxanthin.
Consultations for dry eye/ocular surface disease (keratitis sicca), as well as recommendations for eye drops and water content for soft contact lenses.
OTC and prescription ophthalmic medicine recommendations based on the results of tear film and meibomian gland evaluation.
Our comprehensive care includes a full exam, visual field testing and a dilated eye health exam, to diagnose cataracts, macular degeneration, diabetic and hypertensive retinopathy, dry eye, ocular allergy, glaucoma and other diseases of the retina and optic nerve.
Our state-of-the-art retinal camera takes photos of your dilated pupils to measure the changes in the retina and optic nerve over time. Once we have a clear picture of your current and evolving vision, we recommend glasses and contact lenses for our Manhattan Beach, CA patients designed to help them preserve their vision.
Contact Lenses
Our practice offers consultations, examination and fitting for single vision, bifocal, astigmatism and cosmetic eye color change lenses, in soft or gas permeable materials.
Gas Permeable Contact Lens Suppliers
Menicon
Kontur Kontacts
Boston
Soft Contact Lens Brands
Ciba Vision (Alcon) Air Optix
Cooper Vision Biofinity, Clariti, Proclear
Bausch and Lomb Pure Vision and Ultra Toric
Vistakon (Johnson and Johnson) Acuvue Oasys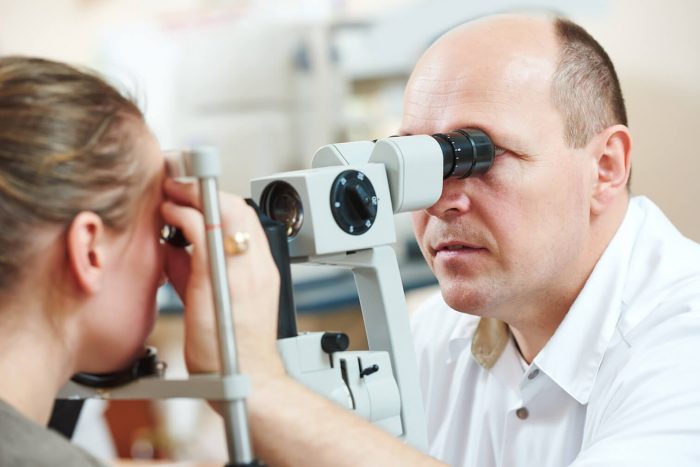 Frames and Lenses
Come to us for frames and prescription lenses tailored to meet your unique vision needs. Create a look all your own, with our quality eyewear. Our frame selection includes both vintage and designer styles that arrive daily. Pair the perfect frames with a wide assortment of prescription lenses to get the ideal pair of glasses for you—whether it's for everyday wear or situation-specific use in Manhattan Beach, CA.
Glasses-Lens Brands and Products
Transitions
Go from eyeglasses to sunglasses in seconds! We offer Transition Lenses, which are clear indoors and darken by exposure to UV light outdoors. These lenses are available in gray or brown and act as a modified sunglass; 2 pair of lenses in 1. They're a form of photochromic lenses.
Polarized Lenses
Polarized lenses block horizontally-polarized light that causes glare, reflections, and discomfort. They're the gold standard for sunglasses and an excellent choice for watersports, including boating and fishing, to see below the surface of the water. Polarized lenses are much more effective at blocking UV light than off-the-shelf sunglasses!
Non-Polarized Lenses
General non-polarizing lenses block glare and discomfort by reducing light intensity. You'll find them on standard sunglasses. Though they're not as effective as polarized lenses at blocking light, they're still an effective way to protect your vision from the bright sunlight we're so used to in Manhattan Beach, CA!
Polycarbonate Lenses
These are the safest impact-resistant lenses on the market today, great for children under the age of 17. Their resilience also makes them a must-have for body contact occupations like construction and heavy-duty work, law enforcement and fire personnel, as well as sports. If you've ever scratched or broken a pair of lenses by dropping them, we suggest these!
High Index Plastic lenses
High Index Plastic lenses are a personal recommendation from Dr. Lazarus. These high-index plastic lenses offer crisp optics and are the thinnest lenses available, with an index of refraction of n≥1.60, for high prescription lenses ≥2.50 D. For children, body contact occupations, heavy-duty work and sports, Polycarbonate or High Index Plastic lenses are Dr. Lazarus' first choice.
BluTech Lenses
Do you spend hours each day staring at a computer screen? Even if you wear contact lenses, BluTech glasses block harmful blue light to help reduce eye strain. Blue light has the potential to cause early onset of cataracts and macular degeneration with excessive exposure, making it important for anyone experiencing eye strain to schedule a vision appointment right away.
Blue Blocker Lenses
While modern BluTech lenses offer color-free distortion of blue-light waves, Blue Blocker glasses are an older technology with an orange tinge to mitigate blue light exposure. We often recommend these to Manhattan Beach, CA patients with macular and peripheral retinal degeneration, such as Retinitis Pigmentosa. These glasses feature Corning 550 lenses.
Crizal Anti-Reflective Coating
Crizal-coated lenses block reflections from auto headlights at night, including modern Quartz-Halogen, LED and Xenon headlights. Symptoms from exposure to these lights include discomfort, disorientation and difficulty with glare recovery. Crizal blocks the harmful blue-light wave spectrum to protect your eyes and mitigate glare during night driving.
Yellow Kalichrome Lenses
Designed for cloudy or foggy weather, these yellow-tinted lenses are a great way to keep your vision balanced in low-light settings. We also recommend them for hunting in early-morning hours or at dusk, to ensure your eyesight remains crisp. These lenses aren't meant for sunlight! Ask us about fashion tints, as well as solids and gradients in all colors.
Occupational Multifocal Lenses
From custodians and carpenters to equipment operators and pilots, occupational multifocal lenses address a wide range of astigmatism and macular degenerations, to supplement your vision back to a near 20/20 level. We offer a broad range of multifocal options and will perform a thorough eye examination to help you pick the perfect pair.